Гималайская соль - поставщик
Гималайские солевые лампы
На сайт пришло такое сообщение - публикую, возможно магазинам и оптовикам будет интересно. Производитель и экспортёр гималайской соли и солевых товаров. Солевые лампы и подсвечники, солевые подушки, и многое другое. Кусковая соль, соль два ванн, гималайские грязевые маски, устройства для промывания носа... Даже уникальные товары - солевые кирпичи для печей, солевые кормушки для животных (коров, лошадей)!

Dear Sir/Madam,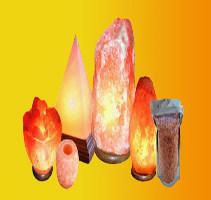 Hope you are fine and in Best of your health.
We are one of Leading Manufacturer & Exporter of Himalayan Salt & Salt products.
Currently we are Supplying In Many parts of Europe, Australia, Canada & US.
We can give you best offer in market as we are seeking for regular business with fair dealing.


Please Also visit www.nextforward.com


Please let us know your requirement and do hesitate to contact us any time.

With Regards,
Rashid Ihsan
E MAIL: info@nextforward.com , sales@nextforward.com
Tel: +92-300-8619091
Khewra Salt Mines is a salt mine located in Khewra, Jhelum, District, Punjab in Pakistan, about 160 kilometers (99 mi) from Islamabad and 260 kilometers (160 mi) from  Lahore. It attracts up to 40,000 visitors per year and is the second largest salt mine in the world. Situated in the foothills of the Salt Range, the Khewra Salt Mines are the oldest in the South Asia.
Salt has been mined at Khewra since 320 BC following discovery by Alexander's troops, in an underground area of about 110 square kilometers (42 sq mi). The main tunnel at ground level was developed by Dr. Warth in 1872 but has since been converted into a tourist resort. Khewra salt mine has estimated total of 220 million tonnes of rock salt deposits. The current production from the mine is 465,000 tons salt per annum.
The mine-head buildings have 19 stories, with 11 below ground. Only 50% salt is extracted and 50% is left as pillars to support the mountain. The salt-mine is 288 meters (945 ft) above sea level and extends around 730 meters (2,400 ft) inside the mountains from the mine-mouth. The cumulative length of all tunnels is more than 40 kilometers (25 mi).
Salt occurs in a Pre-Cambrian deposit in the form of an irregular dome-like structure. There are seven thick salt seams with a cumulative thickness of about 150 meters. At places the rock salt is 99% pure. Salt is transparent, white, pink, reddish to beef-color red. There are beautiful alternate bands of red and white color salt.


When used in hospital and clinic environments, such as a waiting room, salt lamps can create an atmosphere of relaxation. The lamps are also useful in the healing process for convalescents. It gives a calming and comforting effect in whatever room it's placed in, reducing stress. These lamps are good for bars, clubs, casinos, coffee shops and places where smoking is prevalent, as salt lamps reduce lingering smoke residue. They absorb a great deal of the negative ions from the room created by the smoke. Salt lamps are also used in color therapy (chromo therapy). The soothing effect from the light helps people with neurotic or insomnia disorders cope.

Солевые лампы, подсвечники